It's an embarrassment of freelancing riches out there!!
Hey folks!
Oh man, there are a BUNCH MORE of you on this newsletter because it's a new freelancing quarter AND it's New Year's Resolutions season and everyone except me vowed to pitch a ton more in 2020. That's great news! It's the most wonderful time of the year because editors are back at their desks and they are THIRSTY FOR YOUR PITCHES. Get at the 2020 List of Twitter Calls for Pitches/Submissions ASAP because there are already seven pages of tweets and we are not even into double digit days of January yet.
I have been spending my 2020 getting back into the swing of things: My day job is undergoing some huge changes, I just started practicing with a different roller derby league, and most of my remaining energy is spent ignoring the trash fire that is the 2020 news cycle. I'm also not drinking because I had a liiiittle too much of a last hoorah/margaritas night on New Year's Eve and, as I mentioned last newsletter, alcohol makes me feel kind of terrible now! The silver lining is, this has been the easiest dry January I've ever participated in.
I'm also planning a wedding, but honestly my heart is not 100% in it (the planning part, not the getting married part). How is it that, the second you're engaged, you're expected to become an expert event planner? I thought Chuck and I would save a ton of money by getting married at his dad's farm, but it turns out you need a million rentals from 18 different vendors to build a temporary shelter for you to get hitched in/around and that shit ADDS UP. Plus, I thought I knew how much good wedding photography might cost and I underestimated that by like, half. And I'm a creative who knows the value of a creative service!! That's the area I am most determined not to skimp on, but who knew it'd turn out to be more than a third of my budget.
Anyway! At least we have a venue and a date set. I'm taking a break for a bit before my head explodes. TELL ME ABOUT HOW YOUR 2020 IS GOING INSTEAD.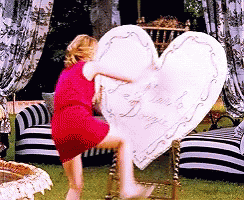 But enough about that – Let's move on to the matter at hand:
What I've Been Making for the Internet
What I've Been Reading
What I Loved This Week
A photo I took of Acid at a teammate's wedding in 2018
~Writing Stuff~
Okay, that's all for this installment! Hit reply if you like this newsletter and I'll write you back. Or, hit forward if you've got a buddy you think would be into it. Later, folks!
About me: I wrote a collection of essays about love, loss, and roller derby. Buy a mini version of it for less than five bucks. I'm currently based in the Mid Ohio Valley after having lived in Chicago and Portland for a few years. Follow me on Instagram (@merylkwilliams) and Twitter (@MerylWilliams) for social media posts about wondering at what age kids finally stop spilling everything handed to them, the horrors of bridal expos, and how my favorite bachelor podcasts are smarter than me because they all gave up on the franchise.
Like this newsletter? Reply with some nice words and/or forward it to a buddy! (Said buddies: Subscribe here to get this newsletter every two weeks.)
Thanks to Owen Williams for making my sweet banner art!
$ Consider supporting this newsletter via this digital tip jar $
I am at a bridal expo and I already regret spending the $5 I paid to be here